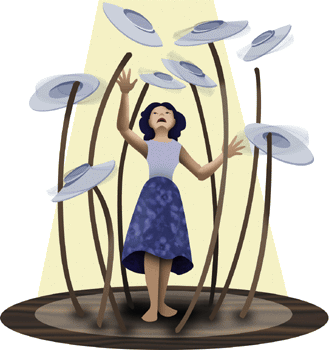 If you are anything like me, meaning of the female gender, then you probably have several plates spinning at once. The majority of us are queens of multi-tasking. As a matter of fact, as I type this I am also attempting to cook our Saturday night pancakes. And probably burning them in the process.
I tend to overwhelm myself with projects and to-do lists. I want to get things done and have them done correctly, now. Thank you very much.
Along with normal mom and wife duties, I also homeschool, so I have teacher duties; planning, correcting, helping, etc. My husband runs his own business, and I am the bookkeeper. I have my Etsy shop, which is actually a lot of work, if you want it to work. Buying, photographing, researching, pricing, shipping, networking; you get the picture. Blogging. Working on the fundraiser items. Working on my shop projects. Working on house projects. Yep, just checked those pancakes. I burned one. Hosting small group on Wednesday nights at our home. Attempting to organize, decorate….blah, blah, blah.
Please don't get me wrong, I'm not complaining about these things. I have chosen all of them and I enjoy each and every one of them.  But I'm discovering that in order to not get scattered, I need to put some limits on myself. To not start fifty projects at once and then get frustrated because I can't complete any of  them. So, part of implementing my word of the year~simplify~is just that….setting limits.
This really doesn't affect anyone but me. I just feel if I put it into writing, then I might actually feel more accountable!
I've decided that I will not blog on Sundays. That is the Lord's day and I will spend it with my family and friends and do my best to stay. off. the. computer. Wish me luck on that one.
I need to have all the Spring Fling Bazaar items ready by March 31st. So I've determined that is what I will focus on this month. I will not work on bazaar projects on the weekends, either. Strictly during the week. I'll save Saturdays for my (small) household and yard projects.
After I get through with the Bazaar projects, I will be working crazily focusing on getting things ready for my next in-home sale, which is scheduled for the first Saturday in May!
Focus, focus, focus. One thing at a time.
So, until these two events have come and gone, I promise I will hold off on tearing up anymore of my home. Ha ha! That means when summer hits, I can focus full force on tackling more (big) home projects. With the exception of Connor's room. It just needs a few final touches and then I'll share pictures.
That's my plan and I'm sticking to it.
Keep your eye out for my KISS Linky party button. I'll have it up on my sidebar this week.