I've recently noticed little post snippets proclaiming "word of the year" popping up on my sidebar from some of the blogs I follow. So, I decided to investigate to find out what this was all about.
My snooping sleuthing led me to The Lettered Cottage and their Word of the Year Link Party. Well, who doesn't love a party-and lucky for me,  it's not the invitation only kind!
Without further ado, my word of choice.
Yep. Nothing new here.
I've always preferred simple over extravagant.
Peace over drama.
Minimal over clutter
Crossed off to-do lists over stacks of unfinished projects.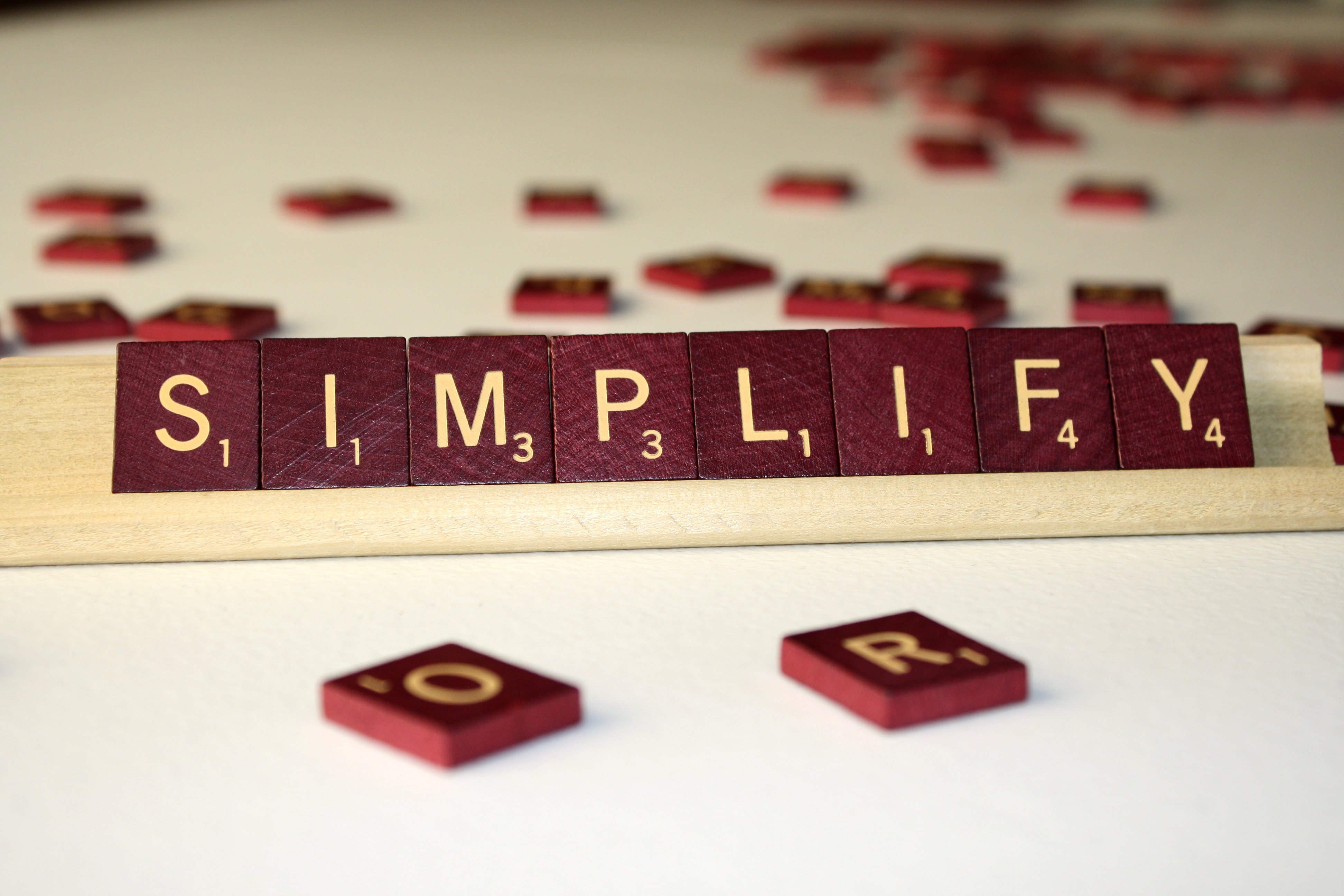 Time well-spent with my family over running ragged.
Relaxing with a book over time wasted in a frenzy of activity.
So, for 2012, I am choosing to simplify. Even more.
I'm focusing on clearing out and revamping. I've never been a packrat or an accumulator. I prefer to get rid of something if I'm not using it. But, this year, as I'm going through and redecorating and reworking some things around the house, I plan on reevaluating everything. I got a head start last year with my daughter's room. Her possessions now are ones that she loves and are things that are useful. I'm currently working on my son's room .
I plan on keeping our schooling simple. The homeschool convention season will be upon us in a few months. I love attending~but I'm going to stick with my plan and the resources we've chosen and not overbuy any extras. (Inserting smiley face!)
Simplifying our meals. Planning our menu. Getting back into a regular shopping routine will make this so much easier. Basic meals, not long drawn out culinary efforts.
Since I've started my Etsy shop and my blog, I've spent an inordinate amount of time on the computer. Now that I have both my blog and my shop configured in a way that I'm pleased with, I will pull back from computer time. I can schedule them both better into my day, and not let them overtake every minute. So that I can enjoy more fun time daily with the kids and quiet evening time with my husband.
Spending more time in the Word on my own and with my family. Enjoying the outdoors. Taking walks. Taking time to breath a little. Taking naps. Exploring this little town some more.
All things that to me evoke simplifying.
There it is~my word of the year.
Hop on over and join the party….No invitation required.